Bio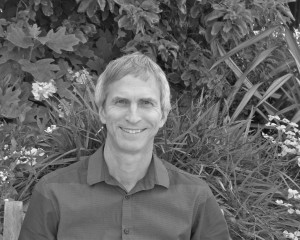 Greg Bogart, Ph.D, MFT (license # MFC 28276)
My practice as a holistic psychotherapist draws upon the methods that have worked most effectively in my own life—yoga, meditation, Jungian dreamwork, existential-humanistic psychotherapy, Psychosynthesis and Buddhism. I combine these spiritual practices with solution-centered counseling to address specific developmental issues and to improve your stress coping and social adaptation. I am committed to therapy as a process that can effectively promote healing and self-actualization. I have sought nothing less from my own personal psychotherapy, which I have pursued over decades.
I'm a graduate of Wesleyan University (B.A., 1979), California Institute of Integral Studies (CIIS) (M.A., 1988), and Saybrook University (Ph.d, 1992). I am a Board Certified Professional Counselor, and member of American Psychotherapy Association; California Association of Marriage and Family Therapists; and International Association for the Study of Dreams. I'm also a graduate of the Iyengar Yoga Institute of San Francisco, where I received my yoga teacher training and certification.
I'm the author of Dreamwork and Self-Healing (Karnac Books, 2009), available from Amazon.com. Barnes & Noble.com, Powells.com. My other books include In the Company of Sages (Inner Traditions, 2015). An upcoming book will address dreamwork in holistic psychotherapy off depression, to be published by Karnac Books in 2016.
Currently I'm a lecturer in psychology at Sonoma State University, an adjunct professor at CIIS, and  an instructor in the New York Open Center's Holistic Psychology program. My writings have appeared in The American Journal of Psychotherapy, Journal of Humanistic Psychology, Journal of Transpersonal Psychology, California Therapist, Journal of the Society for the Study of Dreams, and Yoga Journal. I'm a lifelong meditator, runner, yoga practitioner, and jazz musician. All of these practices and disciplines infuse my work.
You can contact me by telephone: 510-594-4329, or via email:gbogart7@sbcglobal.net