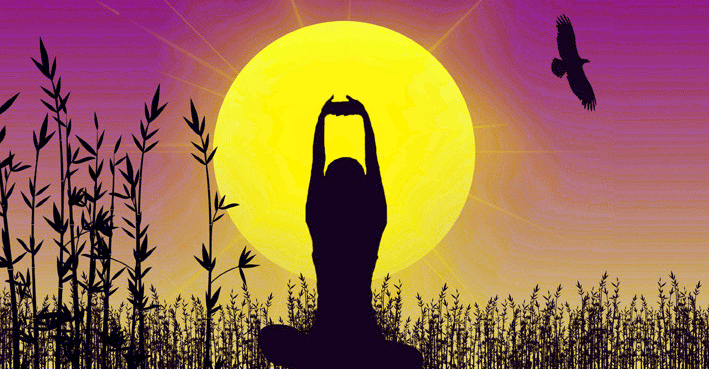 Asana yoga benefits. Yoga is the art of self-liberation through freeing the body, breath, and mind of constrictions and limitations. I have practiced hatha yoga since I was fourteen years old, and it has been an unfailing source of guidance, clarity, strength, energy, and inspiration. Whenever I'm upset or confused, yoga practice restores my equilibrium and returns me to a place of centered calm so I can find the answers that I need. The fruits of yoga are poise, serenity, a clear mind, and the courage to face life with balance and confidence; my consciousness grows calmer, wider, vaster. While it's essential to receive good instruction in the techniques, the asana yoga benefits  are transformative without being dependent on the presence of a teacher.
Asana Yoga Benefits
The challenging physical discipline of hatha yoga also nourishes the spirit. The practice of asanas systematically releases areas of constriction and contraction, creating a lithe, toned, flexible body that moves through the world gracefully. Our body awareness grows more subtle as we systematically expand our range of motion and access limitless inner space. I have some of my deepest meditations after an intensive session of hatha yoga practice.
In yoga, meditation begins with the body. When we open up the body by altering movement and breathing patterns, expanded states of consciousness emerge spontaneously. We become more awake, porous, oceanic, and translucent. Energy and spiritual light begin to course through our cleansed body and psyche. Yoga psychology teaches that the quality of our embodiment both affects and reflects our state of consciousness. Postural limitations and contraction co-arise with unhealthy emotional and mental conditions, and these can be alleviated by changing one's posture, breathing, and movement. Yogis recognize that states of emotional agitation, anxiety, or fear are reflected in shallow, unsteady, jerky breathing. Changing the quality of our breathing and our posture brings about immediate expansion of our state of mind-body presence.
Awareness of the breath is fundamental to nearly all spiritual practices—Buddhist mindfulness meditation, Sufi Zhikr, Christian Hesychacean prayer, shamanic journeying, rebirthing, and holotropic breathwork. For me, pranayama, yogic breathing, is the path to natural meditation. Many people have told me they find it difficult to meditate. But it's easy if you approach it through the process of gentle breath release, through pranayama. If you were to ask me what's the most effective practice for bringing the most enlightenment with the least effort and the least strain, I'd undoubtedly choose pranayama. In a moment I'll describe several breathing techniques that flow into deep meditation. I get such good results with these practices that I teach them to all of my psychotherapy clients to counteract stress, anxiety, and depression, and to reach a calm, expansive state of consciousness. These methods are free of charge and completely safe, assuming you don't overdo it or perform intense practices on a full stomach.
Pranayama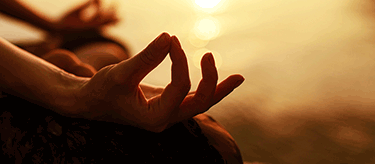 Pranayama is best practiced in a relaxed manner free of strain and tension. It's very powerful; even a brief practice of these methods will activate meditation and higher energetics in yoga. You don't need to go off on retreat. You can practice for five minutes and you'll get immediate benefits. You can also do it for longer periods at any time. It's important to rest and relax after doing these practices.
For the reader's benefit I'll briefly describe five techniques that you can try for yourself: ujjayi, nadi shodhana, kapalabhati, bhastrika, and sitali. It's best to get personal instruction in these techniques from a qualified yoga teacher but if you do decide to try this on your own I hope you'll follow these instructions closely and approach the practices cautiously.
For Each Exercise
Sit comfortably.
Allow your mind to be tranquil, spacious, and full.
Feel your breath, feel your center.
Ujjayi, Ocean Breath
Draw a full breath through your nose with a quiet hissing sound, actively inflating your lungs.
Inhale fully, keeping your nose, lungs, and nasal passages soft, liquid, easeful, without straining your shoulders or facial muscles.
Pause briefly at the top of the breath.
Then softly exhale through your nose, a long, smooth outbreath.
Fully expel the air. Pause for a moment.
Take another breath and repeat.
Start with three or four breaths; gradually increase.
Now meditate in silence for a few moments.
Next, try nadi shodhana, the cleansing of the subtle nerve channels, or nadis, through alternate nostril breathing. Nadi shodhana is a quiet, calming, balancing breath. This practice balances the two sides of the brain and facilitates the spiraling, serpentine movement of energy through ida and pingala, the moon and sun energy channels, one on either side of the spinal column, the left being the ida and the right the pingala. This spiraling energy is depicted in the symbol of the caduceus.
Nadi Shodhana, Alternate Nostril Breath
Using your right thumb, cover your right nostril and breathe in through the left nostril.
Fill your lungs gently and pause.
Using your right pinky and ring finger, close the left nostril, and open your right nostril.
Breathe out fully through the right side.
Keeping your left nostril covered, breathe in through the right nostril.
Fill your lungs gently and pause.
Using your right thumb, close the right nostril and breathe out fully through the left side.
Pause for a moment.
This completes one round of alternate nostril breathing. Try three or four rounds.
Then take a few normal breaths and sit quietly in meditation.
You can do profound inner yoga through alternate nostril breathing. It's an internal elixir.
The next practice is dynamic and activating: kapalabhati, the "skull-shining" breath. Here you emphasize the active outbreath, allowing the inbreath to take care of itself. Kapalabhati clears the lungs, nasal passages, and the mind. Kapalabhati, along with its more advanced cousin bhastrika pranayama, is sometimes called the "breath of fire" because it heats us up energetically, raising and charging the prana, the flow of vital energy.
Kapalabhati, Skull-Shining Breath
Using your abdominal muscles and diaphragm, gently exhale, exhale, exhale, exhale, exhale—through your nose. The in-breath is shallow and easy. Emphasize the outbreath. Keep your lungs soft—no strain.
After ten or twenty outbreaths, inhale deeply, pause, then fully exhale though your nose.
Take a normal breath and relax.
Then do another round of ten or twenty or thirty outbreaths, as desired.
Take a normal breath.
Be still and silent for a few moments.
Try two or three rounds to begin. Increase gradually as desired.
The goal is a gently emphatic outbreath that isn't rushed, frantic, or excessive. Keep your lungs and nasal passages as soft, liquid, and relaxed as they were in ujjayi and nadi shodhana. Be gentle; pump the air through you. Oxygenate. Outbreath, outbreath, outbreath. Then deeply inhale, pause, and gently, smoothly exhale. Be completely still and feel your body vibrate. Let your mind dissolve. Don't break a blood vessel or bust a gut doing this too vigorously. Fan a gentle fire. And don't practice this on a full stomach.
After several months or years of practicing kapalabhati you'll develop greater strength and vitality in your lungs and solar plexus center. This prepares you to practice bhastrika pranayama, the bellows breath.
Bhastrika, Bellows Breath
Here, you inhale and exhale with equal intensity, instead of solely emphasizing the exhalations, as in kapalabhati. Using your abdominal muscles and diaphragm, gently inhale and exhale, inhale and exhale, inhale and exhale—through your nose. Get a steady rhythm going. Start slowly and gradually accelerate the pace of your steady breath cycles. Pump the air in and out like a bellows stoking a fire. Keep your lungs and nasal passages soft—no strain.
After ten or twenty or thirty breaths, inhale deeply, pause, then exhale though your nose.
Take a normal breath and relax.
Then do another round of ten or twenty or thirty breaths.
Take a normal breath.
Be still for a few moments.
Practice the rapid cycles of inhale-exhale-inhale-exhale with ease in your body, with no strain in the face, eyes, jaws, or shoulders, and no tightness in the lungs.
This practice awakens kundalini energy, but it is best practiced responsibly, gently, without too much intensity. It will take the practitioner quickly into states of spontaneous meditation. Breathe and release.
You can also gain immeasurable benefit from sitali pranayama, the cooling breath.
Sitali, the Cooling Breath, or Tongue-Hissing Breath
Stick out your tongue, curl it into a tubular shape.
Suck the breath in through your curled tongue.
As you fill your lungs, feel the energy connection to your solar plexus center.
Breathe out through your nose.
Repeat several times. Then sit quietly and relax.
This breath is centering and also very cooling. It's an excellent practice in hot weather or when the body or psyche is heated and would like to gently cool down. Close your eyes and meditate.
By practicing these breaths, either separately or as a series, it's possible to access meditation naturally, without strain. A few gentle rounds of pranayama can lead directly to the gates of meditation. The practitioner holds the keys to self-liberation.
Bhagavan Ramana Maharshi said this about pranayama: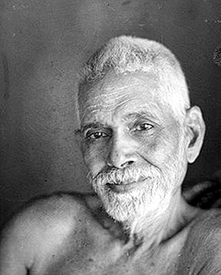 The aim is to make the mind one-pointed. For that pranayama is a help, a means. Not only for dhyana [meditation], but in every case where we have to make the mind one-pointed, it may even be for a purely secular or material purpose, it is good to make pranayama and then start the other work. The mind and the prana are the same, having the same source. If one is controlled, the other is also controlled at the same time. If one is able to make the mind one-pointed without the help of pranayama, he need not bother about pranayama. But one who cannot at once control the mind may control the breath, and that will lead to control of the mind. It is something like pulling a horse by the reins and making it go in one direction.
Excerpt from In the Company of Sages (Inner Traditions, 2015), Copyright Greg Bogart. All rights reserved.