Dreams are healing symbols of the unconscious. They make emotionally charged material accessible to consciousness quickly and safely, give focus to inner work and the therapeutic process, and provide clues about the origins of symptoms and core life issues. Dreams activate our capacity for intrapsychic and behavioral change. They have a unique capacity to promote healing from within.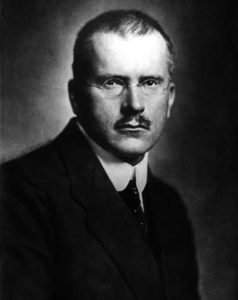 Dreams are like icebergs rising out of the deep waters of the unconscious. Some are icebergs of the past, helping us understand early traumas and undigested memories, and thus are retrospective. Dreams are integrative when they enable us to perceive and reconcile our many conflicting feelings and subpersonalities. Dreams can also be prospective or anticipatory, harbingers of the future, depicting what is emerging, and what we have the potential to become. Looking backward and forward simultaneously, the dream's function is to expand the aperture of consciousness, the circumference of perception, the sphere of identity. The often humorous and paradoxical messages revealed by dreams jog loose new perceptions. Received reverently, each dream becomes a pearl from the depths of the ocean of the unconscious. Reflection on the dream's mystery often evokes a feeling approaching religious awe; we become filled with amazement at the psyche's capacity to portray its own condition.
The founders of depth psychology, Freud and Jung, both believed in the value of working with dreams. They viewed dream interpretation as a primary tool for psychotherapy and a source of transformative insights that breathe life into the therapeutic process. My own work has taken shape within this tradition. I explore the symbolism of each dream my clients tell me, contemplating the dream's imagery and their associations to it, allowing the unconscious to portray its very personal meanings. I view each dream as a symbolic representation of the inner world, revealing a person's developmental issues, inner conflicts, and emotional states. Each dream also reflects the relational, interpersonal world of the individual, including issues related to the therapeutic transference.
The technique of dreamwork I practice is simple. I utilize free association and amplification of dream imagery. I ask questions about every image and every person appearing in the dream. I inquire into the current significance of every character, place, and action in the dream—each of which refers to the dreamer's inner state, interpersonal relationships, and current life situation. I ask questions about important figures in the dream:
What does he or she look like?
Who does this remind you of?
Why is this person, place, or object in your dream?
What does this place, action, or feeling in the dream remind you of?
I often ask clients to enact dialogues with dream figures. Rather than imposing my own interpretation, I work with the client to develop a shared interpretation of the dream. I avoid foreclosing the meaning of dream imagery and remain open to alternative meanings and multiple interpretations. At times I also suggest that a client "incubate" a dream by reflecting deeply on a pressing issue and asking the unconscious for a dream that will provide clarification or guidance.
Jung's Approach to Dreams
This book presents a way of exploring dreams that has its roots in the work of C. G. Jung. He wrote:
Every interpretation is a hypothesis, an attempt to read an unknown text. . . . A relative degree of certainty is reached only in the interpretation of a series of dreams, where the later dreams correct the mistakes we have made in handling those that went before. . . . I . . . urge my patients to keep a careful record of their dreams and of the interpretations given. . . . At a later stage I get them to work out the interpretations as well. In this way the patient learns how to deal correctly with the unconscious without the doctor's help. (Jung, 1966 [1934a], par. 322)
This is the approach I follow. I ask my clients to record all dreams, including small fragments, even if they appear to make no sense whatsoever. I get the client actively involved in the process of deciphering the dream text. If possible, I work with a series of dreams over time, noting how the dreams parallel changes occurring in the person's life.
Jung believed that dreams convey the transformative wisdom of the unconscious, which leads us forward in our individuation, the process of unfolding our uniqueness and becoming who we really are. Jung himself is the prototype of the person healed by dreamwork. He worked through a difficult psychological crisis by self-interpreting a series of dreams. He also showed how to ground and contain the unconscious through art, journal work, and amplification of dream symbolism. Through these methods, he found that we discover mythic depth in dreams, which are structured by recurring patterns of organization called archetypes. For example, dreams show us images of the hero, mother, and death-rebirth. I'll describe the archetypes in Part II.
Jung noted the compensatory function of dreams, the way that dreams communicate insights, feelings, and perceptions that compensate for what we consciously know, feel, and believe. In other words, dreams correct one-sided attitudes, and show us a different way of seeing ourselves and our relationships. Jung wrote, "[T]he unconscious does not simply act contrary to the conscious mind but modifies it more in the manner of an opponent or partner" (Jung, 1968 [1944], par. 26). In dreams, we encounter an inner intelligence that reveals the light, prods us onward, and invites us to change and grow.
In Jung's view, the relationship between the ego and the unconscious occurs through symbolism, through what he called the "uniting symbol" (Jung, 1969 [1939], par. 523). In symbols, he wrote:
The union of conscious and unconscious contents is consummated. I have . . . called the union of opposites the "transcendent function." This rounding out of the personality into a whole may well be the goal of any psychotherapy that claims to be more than a mere cure of symptoms. (Jung, 1969 [1939], par. 524)
Many of the dreams discussed in this book illustrate vividly the union of opposites and the rounding out of the personality into a whole. Indeed, these will be central themes of our discussion. To enhance awareness of the opposites in the personality, I sometimes portray dreams through circular diagrams that I call Dream Mandalas, explained more fully in Chapter 10.
I believe that in this era of pharmacology and medical management of psychological symptoms and suffering, we greatly need a depth approach to the psyche. Dreamwork provides a vibrant alternative to long-term use of psychoactive medications and lives of misery and unhappiness. It makes possible a structural reorganization of the inner world that awakens joy and vitality. Dreamwork is a safe and effective basis for transformative process work, as I hope to demonstrate throughout this book.
A number of noted authors have presented comprehensive surveys of Jung's core ideas, including Jacobi (1942), von Franz (1975), Stevens (1990), Fordham (1990), Stein (1998), Storr (1973), and Bennet (2000). My goal here is to illustrate Jungian dreamwork in practice, to show, through detailed examples, how dreamwork can profoundly change us, promoting enhanced relationships, resolution of trauma and persistent symptoms, and a renewed sense of spiritual meaning and life purpose.
Edward Whitmont and Sylvia Perera beautifully presented the practice of Jungian dream interpretation in their book Dreams: A Portal to the Source (Whitmont & Perera, 1989). Five core ideas in that book serve as the foundation for this present volume. According to Whitmont and Perera:
The dream is a symbolic statement about the dreamer's psychological situation, exactly as it is. Dreams are symbolic messages from the guiding and ordering center of the personality, the Guiding Self—director of the individuation drive, the innate urge to become what one is.
The only correct interpretation of a dream is one that meets the dreamer's assent, which comes from the person's embodied "gut sense."
Dreams communicate through images and metaphors, which we decode by exploring the dream's web of associations. We enrich the dream through associations and amplify it to the point of intelligibility. We carefully examine each image and strive to understand its relevance to the dreamer's current life situation.
Associations are ideas, memories, or whatever else comes to mind as we consider the dream and its images. We explore associations until they reveal their emotional core and psychological significance. When a powerful feeling emerges, we can assume that we've reached the essential core of the dream. Associations and amplifications form a unitary field with the dream itself, along with emotional reactions of the dreamer and witness(es) that arise as we tell and discuss the dream.
The reactions of a therapist or other witnesses are also relevant. The listener's own unconscious is activated and provides relevant material about the meaning of the dream.
These ideas are my starting point. I'll describe how dreamwork can aid us in exploring depression, anger, childhood trauma, sexuality, bereavement, alcohol abuse, and relationship conflicts and impasses. Dreams initiate a process that transforms our suffering, touches our deepest emotional core, and helps us find our own paths to freedom.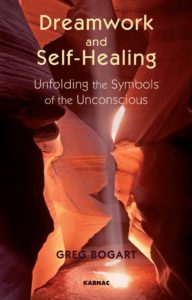 Excerpt from Dreamwork and Self-Healing, published by Karnac Books, 2009.
Copyright Greg Bogart. All rights reserved.