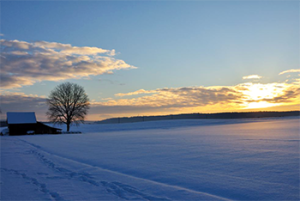 Psychotherapy in Berkeley California. I approach therapy as a spiritual process that can help if you are depressed, anxious, or at an impasse in your work or relationships, frequently enraged, or if you are experiencing sexual problems, grappling with alcohol or drug abuse, or suffering from the effects of trauma. Experience how psychotherapy can help. My goal is to provide relief through focused, solution-focused work that will help you reach a deeper level of emotional, relational, and creative fulfillment.
In therapy you'll discover what has wounded or inhibited you and learn how to modify dysfunctional behaviors and thoughts. By revisiting points of maturational stress, we can resolve them and free up energy for change.
Therapy as a Spiritual Process
Therapy is a spiritual process, a discovery of your inner truth and a new vision for your life as we clarify your goals and necessary next steps. My approach to psychotherapy is rooted in psychoanalytic and Jungian psychology, the study of family systems, and intensive dreamwork—the practice of responding to the intelligent imagery and guidance of dreams bringing their contents alive through art, imagination, and visualization. I incorporate the use of "natural antidepressants" such as meditation, yoga, and breath awareness. This process relieves stress and anxiety, and connects you to a deep inner center that is calm, compassionate and wise. I also help you achieve greater peace of mind by improving your relationships and communication skills.
Psychotherapy in Berkeley California
As a lifelong musician and writer, I enjoy assisting clients seeking expression of their talents in the creative arts. As a vocational counselor, I emphasize transforming work into a calling, and coping with job-related stress and career transitions.
As a couple's therapist, I emphasize listening skills, conflict resolution, and cultivating patience, acceptance, honesty, and humor. I help couples grow more emotionally connected, as they work through disagreements about sex, money, parenting, and life planning.